How to choose your best Yoga pants - Ultimate Guide on 2021
Posted by Knito Work on
Recovery is just as important as training when it comes to your fitness journey, and yoga is a great recovery workout option for many women. Yoga, on the other hand, is far from a gentle exercise! It has the potential to transform your health and fitness because it is a transformative and dynamic workout. Regular yoga, of course, necessitates the search for the best yoga pants to practice in!
Why are good yoga pants so important?
If you exercise on a regular basis, you're probably aware of how important the right activewear can be, especially when it comes to yoga.
During various types of yoga, the clothes you wear can have an impact on your functional performance. If you're doing dynamic yoga, for example, a pair of flexible yoga pants will help you get the most out of your practice. If you're doing hot yoga, the best yoga pants are those that can absorb sweat and make balancing poses less slippery.
Finding the best yoga pants for you, your lifestyle, and your body shape can make a significant difference in how you feel during your session.
Advice on the best pants for yoga
Fitness is different for each woman. Each person has a new reason to step on the mat, and their needs and preferences are therefore different when it comes to finding the best yoga pants.

Some things that you should remember however, so we have put some tips together for you, regardless of what kind of yoga you do – even if you don't want yoga pants!
1. Select your length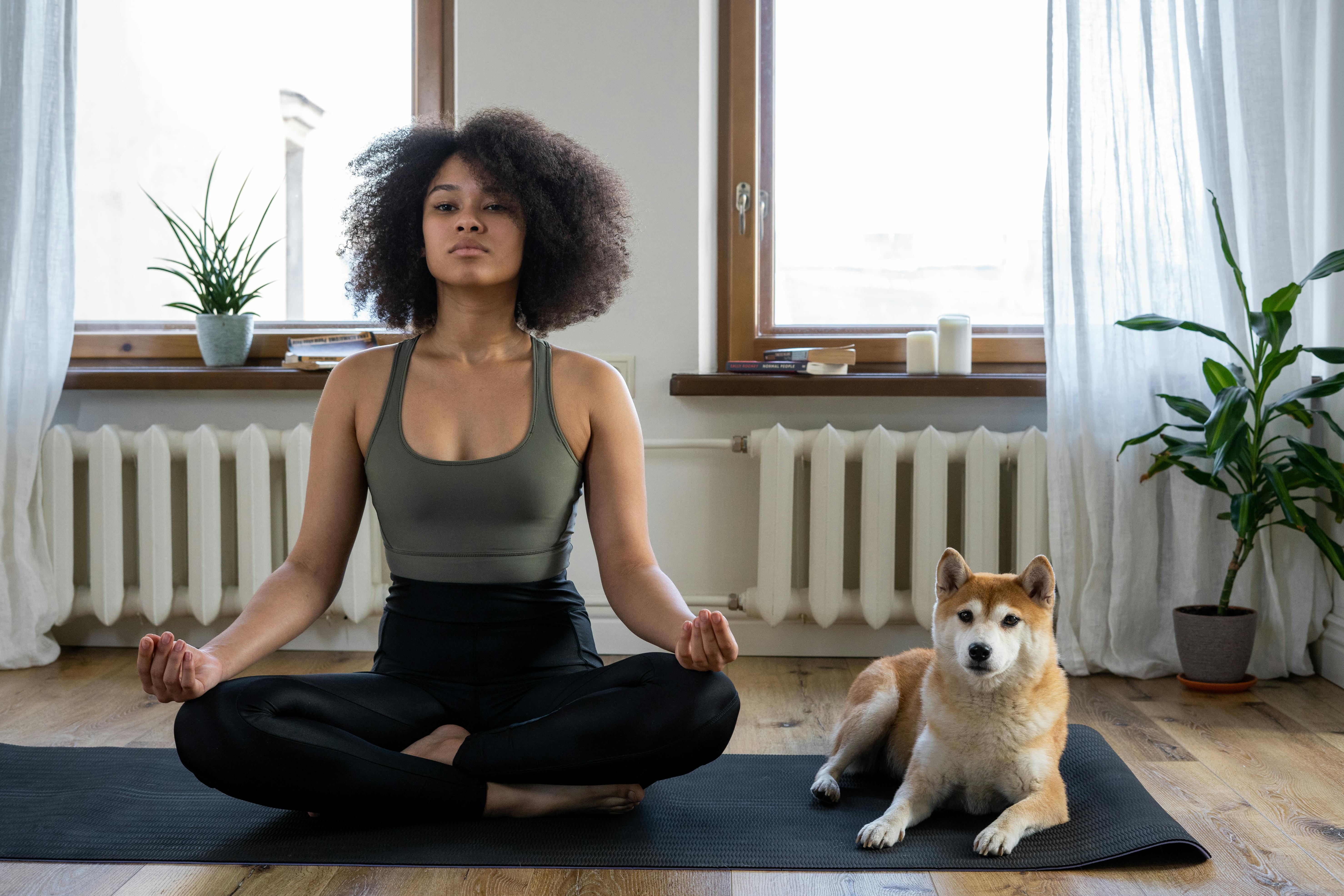 Source: www.pexels.com
The search for the best Yoga pants depends on your personal preferences and what type of Yoga you intend to practice.
Hot yoga

It is best for hot yoga to avoid yoga pants and wear shorts in place. Leggings can become hot and irritating, and can reduce your yoga flow performance. It's the same when in warm climates you practice Yoga.

Our hot tip to buy shorts for hot yoga? Practice bending in them before purchasing a product when testing! This can save you any discomfort by exposing more skin than during school.
If you don't feel comfortable in shorts, that's fine; just make sure to follow our tips for choosing the best yoga pants material to avoid getting too hot and uncomfortable in longer pants.
Dynamic yoga
If you practice a vigorous style of yoga, the best yoga pants for you will be practical, allowing you to perform yoga sequences with ease and without having to constantly adjust your clothing. As a result, fitted cropped pants (capri), yoga shorts, or long fitted yoga pants are most likely the best yoga pants for you.
---
Share this post
---